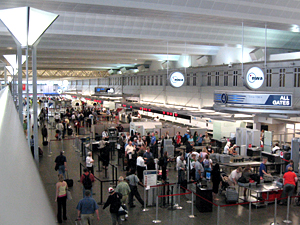 I'm heading out to San Diego, CA for the 2011 Roche Social Media Summit. My faux-beard and I are waiting at the gate to board the plane.
I'm most excited about seeing my friends and family, catching up, and trying my best to spread positivity and encouragement.
I'm also excited to hear more about what Roche has been up to, and what ideas they have for the upcoming year.
I'll report in as often as I can, and many of us will be tweeting right from the event (#dsummit is the hashtag for the event).
Talk to you all soon!